Delicious Pumpkin Pie Recipe- Made Without Evaporated Milk
This Delicious Pumpkin Pie Recipe is made without Evaporated Milk. It took me awhile to perfect this pumpkin pie filling. But, now it is the pie everyone asks for, especially around the holidays. I have been known to make this pie year round, when the cravings strike.
Why This Pumpkin Pie Recipe is the Best!
It is made without chemical containing evaporated milk
It sets up nicely, with the perfect texture
This Pumpkin Pie Pairs Perfectly with my Pie Dough Recipe Here
Did I mention it is moist, and delicious!
What Can You Use Instead Of Evaporated Milk In Pumpkin Pie?
You can substitute coconut cream, milk, or cream for evaporated milk. If you use milk, add 1 TBSP of Flour or Cornstarch per every 1&1/4 cup of milk to thicken. Evaporated milk can have unwanted ingredients in it, such as , but not limited to Carrageenan. Carrageenan is a potential health risk for this reason, it is not advised for use in pumpkin pies, or any food product.
Can I Just Use Regular Milk Instead of Evaporated Milk In A Pumpkin Pie?
Yes! You can use regular milk in a pumpkin pie recipe. Just add 1 TBSP of flour per 1&1/4 cup of milk, and whisk to combine before adding.
How Much Milk Do I Substitute For Evaporated Milk?
You should use about 1&1/4 cup of milk mixed with 1 TBSP of flour for every 1- 12 ounce can of evaporated milk.
Ingredients For Pumpkin Pie Filling:
4 eggs
2 – cans plain pumpkin
3/4 cup sugar
3/4 cup brown sugar
2 cup whole milk
2TBSP flour
2 tsp vanilla I like to use my Homemade Vanilla
1/2 tsp salt
2 TBSP Pumpkin Pie Spice ( Or Use Ceylon Cinnamon, Fresh Nutmeg, and Ginger)
You will need 9 nine inch pie crusts, or make them with my Favorite Pie Dough Recipe
Instructions For Recipe:
Firstly, Preheat oven to 425 degrees F
In a large bowl, whisk eggs, and sugar until combined
Then, Stir in 2 Cans of plain pumpkin, and both sugars
Mix flour with milk until combined, and pour into pumpkin mixture
Now add the seasonings, vanilla, and salt. Stir to combine.
Fill the pie crust with filling, and bake for 15 mins, then 350 degrees F for 40 more mins.
Cool at least 2 hours before serving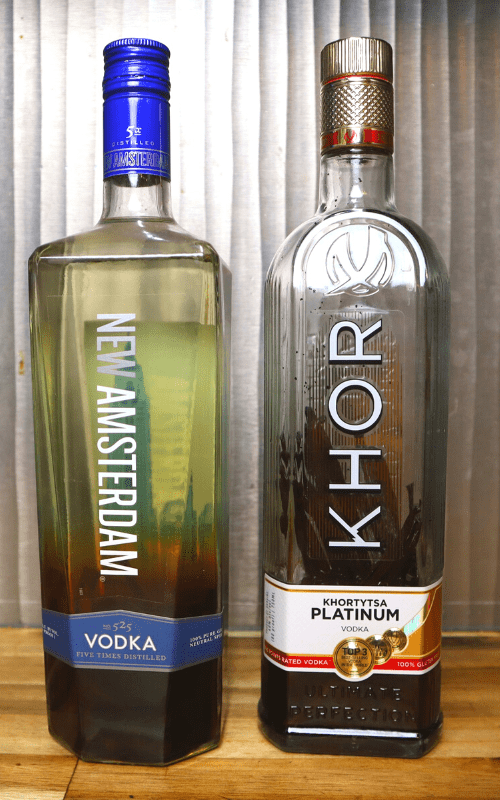 To the left is a new batch of my Vanilla Extract made about 1 month ago. Then, to the right is my "seasoned" Vanilla Extract, I made almost a year ago. As you can see, I decided to cut up the Vanilla Beans for the new batch, so they would be exposed as the bottle volume got lower.
Also, If You Want To Learn More About Milling Your Own Flour, I have a Fresh Milled Flour 101 post. So, I Recommend Starting There!
Delicious Pumpkin Pie – Made Without Evaporate Milk
In this particular video, I was doing a collaboration with another Youtube Channel, Jay's To Do List. And, Jay asked if we could do a collab video. So, I gave him a pie, and he laser engraved it. Checkout the final product on his channel here, because it turned out pretty cool!
SOME OF MY OTHER RECIPES:
Tips and Tricks To Fresh Milled Flour
SHOP THIS RECIPE:
Delicious Pumpkin Pie – Made Without Evaporated Milk
This Delicious Pumpkin Pie Recipe Makes 2 – 9 Inch Pies.
Ingredients
4

eggs

2

cans plain pumpkin

3/4

cup

sugar

3/4

cup

brown sugar

2

cup

whole milk

2

TBSP

flour

2

tsp

vanilla

I like to use my Homemade Vanilla

1/2

tsp

salt

2

TBSP

Pumpkin Pie Spice

Or Use Ceylon Cinnamon, Fresh Nutmeg, and Ginger

2

You will need 9 nine inch pie crusts

Try them with my Favorite Pie Dough Recipe
Instructions
Preheat oven to 425 degrees F

In a large bowl, whisk eggs, and sugar until combined

Stir in 2 Cans of plain pumpkin, and both sugars

Mix flour with milk until combined, and pour into pumpkin mixture

Now add the seasonings, vanilla, and salt. Stir to combine.

Fill the pie crust with filling, and bake for 15 mins, then 350 degrees F for 40 more mins.

Cool at least 2 hours before serving
Video
*This post may contains affiliate links, which means I make a small commission at no extra cost to you! As an Amazon Associate I earn from qualifying purchases